Organic Soft Shell Crabs Producer in Manila Philippines
SANITARY AQUACULTURE SYSTEM
Ocean Rich produces premium soft shell crabs using an organic, yet high tech method. The crabs are raised in custom-made "crab condo", inside our greenhouses. The water is continuously filtered by our efficient aquaculture system. This ensures that our premium soft-shell crabs are produced in a sanitary and stress-free environment. Our method ensures that our soft shell crabs have a rich, pure taste without any "muddy flavor" of pond-raised crabs. We farm the Scylla sp. of crabs, also called "alimango". This species is famous for its excellent flavor and meat texture compared to other crab species.


ORGANIC PRODUCTION METHOD
Our crabs are only fed with clean and fresh foods to ensure optimum health, making them very meaty and succulent, and the meat does not shrink when cooked. We do not use commercial feeds, hormones, antibiotic medicines or molt inducing chemicals. Once the crabs reach their peak soft shell stage, we process them on site to ensure freshness and quality. It takes us more time to produce the soft shell crabs, but the results are worth it!


AVAILABLE IN COMMERCIAL QUANTITIES
We produce in commercial quantities, and supply many hotels and restaurants. We welcome all types of inquiries, from individual retail to institutional wholesale.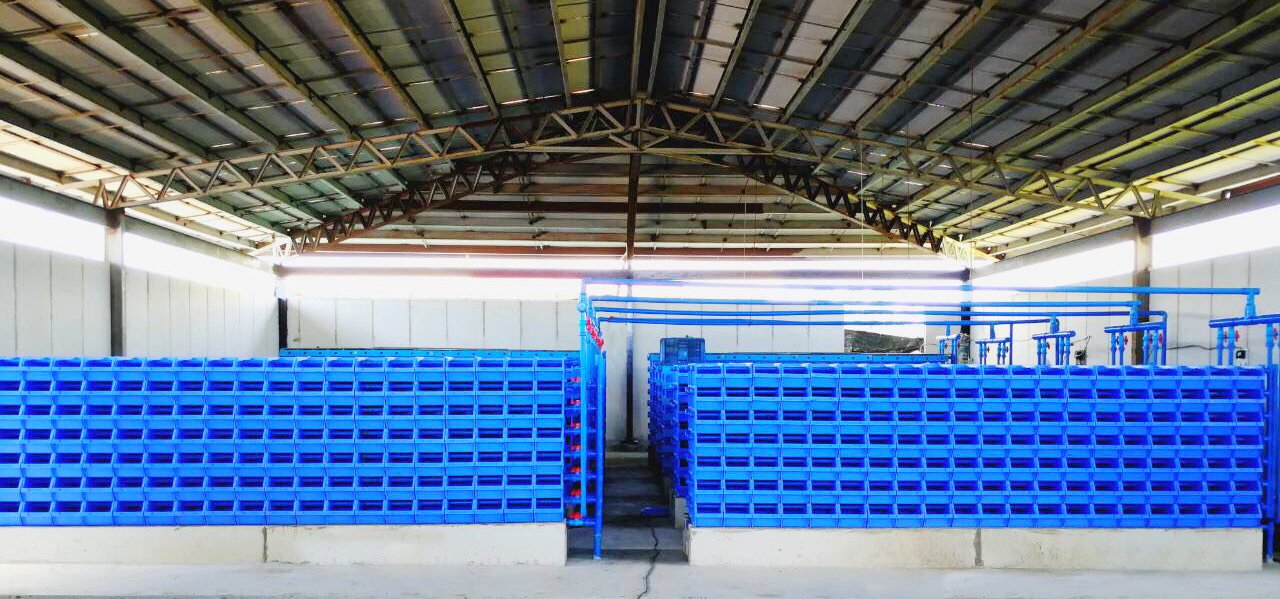 condo system for soft shell crab aquaculture.